One of the key functions that has gone viral on TikTok is the Duet function. It has allowed millions of users to connect their content and create a series of videos.
Duetting another creator's video can be a great booster for your profile. You will be able to grab some of their fan base and find even more people who will be part of your target group.
Before we dive deeper into how you can use the function to your advantage, see what it is and how it operates!
What's a Duet on TikTok?
The Duet function allows users to make videos that follow the line of someone else's video. The way it is shown is the original video on the right side of the screen and your duet – on the left. The two videos are being played at the same time and something like a dialogue is formed between the two users. 
You first need to learn who can do duets on TikTok and how to enable the function. 
Who Can Do A Duet On TikTok
In order to use the Duet function on TikTok, you need to enable the function on your profile. Users can decide whether anyone can duet their videos or only their friends. 
This is why the first thing you need to do is fix your settings:
 Click on the "Me" button at the bottom right corner. 

Press on the three dots at the top and go to "Privacy"

Go to "Who Can Duet Your Videos" and select the option you want.
After you have given TikTok users permission to duet your video, you can start thinking about how you want the video to be structured and what type of content would be good for collaboration!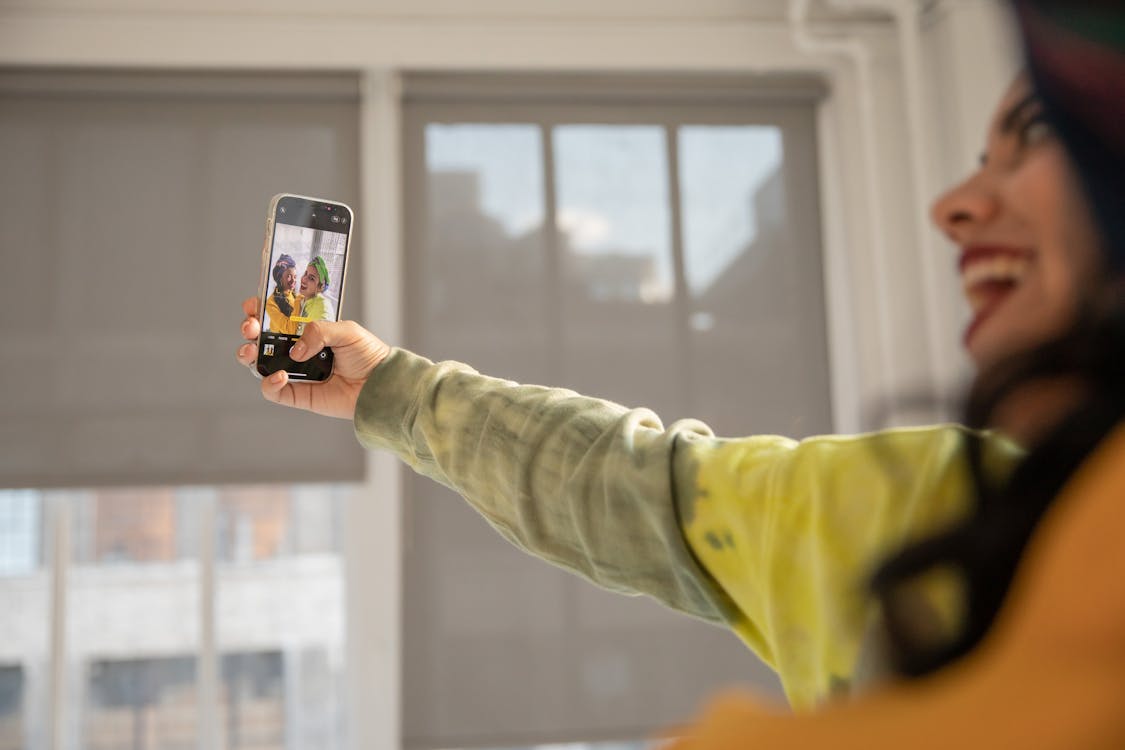 How To Do A Duet On TikTok
If you want to be on the other side and give duetting a try, here are a few steps you should follow:
Go to the video you want to duet and click on the Share button.

The Duet button will appear and you can press on it.

Click on the Red button at the center of the screen and record your video.

Add filters, effects and click Next.

Post your duet and you are done!
TikTok also allows you to choose different duet layouts to make your content even cooler!
Apart from the normal Duet, you can also add voiceover and other interesting features to your video!
How To Add Voiceover To Your TikTok Duet
One cool feature is that you can add voiceover to your TikTok duet after you have already recorded it. You can follow a few simple steps and add your desired narration:
Go to the video you want to duet and click Share.

Choose the Duet option and record your video.

When you click on Volume, turn down the Added Sound. 

Press Voiceover and the Record button.

Once you record the voiceover, click Save.

Add any effects and filters and click Next.

Post your Duet and wait for the results!
This is one of the best ways to create quality audio for your duet and sync it with the visuals!
You eliminate the background noise and increase the quality of your video overall. This can help the TikTok algorithm to push it to more people and you will get the desired reach!
Top 5 TikTok Duet Ideas
With the Duet function gaining popularity, there are a few types of duet videos which have gone viral. Of course, you can still experiment and do any type of duet.
However, if you want to go the safe way and do an already trending duet, here are a few ideas for your next video!
Before & After Video
One of the most common types for duets is showing progress over time. This is why the before & after type is perfect for showing results. 
You can do a video showing your fitness progress or any other type of work that has developed over time.
Do a Trend
A very effective way to get more TikTok views is dueting a trending video. What you can do is record yourself on a popular sound and duet with someone who is TikTok famous. 
Another approach to the trend could be duetting your own video trend where you show the "behind the scenes" process – how you filmed it, etc.
Dance Together
A very fun duet would also be to continue another creator's dance or simply dance with them. 
People often try to do one part of a couple's dance and leave the other to the person who will duet. That's how they build relationships with some of the most popular creators and increase their followers.
Make a Reaction
Reaction videos are always perfect for getting people to share their opinions. For instance, dermatologists can react to people's skincare routines and give detailed reviews. 
Another way of doing such videos is to react to a joke or propose a solution to a certain problem. 
Make an Acting Video
If you have some acting skills you want to show, duet someone reciting a poem or doing part of a play. You can respond to each other in a virtual way and produce a great online play! 
This approach is also great if you are an experienced actor and want to reach more people. This is how you will become more recognizable and might land an amazing job offer!
It is worth giving it a try!
If you want to learn more, read about some of the best TikTok ideas!